Reasons for demolishing houses although residential buildings may appear in good shape on the outside, there are occasions when these need to be demolished. The reasons for demolishing a home vary and in most cases the purpose is out of the hands of the owner of the house.
Unfortunately, certain buildings are not worth the upkeep, and those buildings simply decrease the value of the property on which it stands. Sometimes tearing down the building is the only option left for house owners.
3 Reasons for Demolishing Houses [Infographics]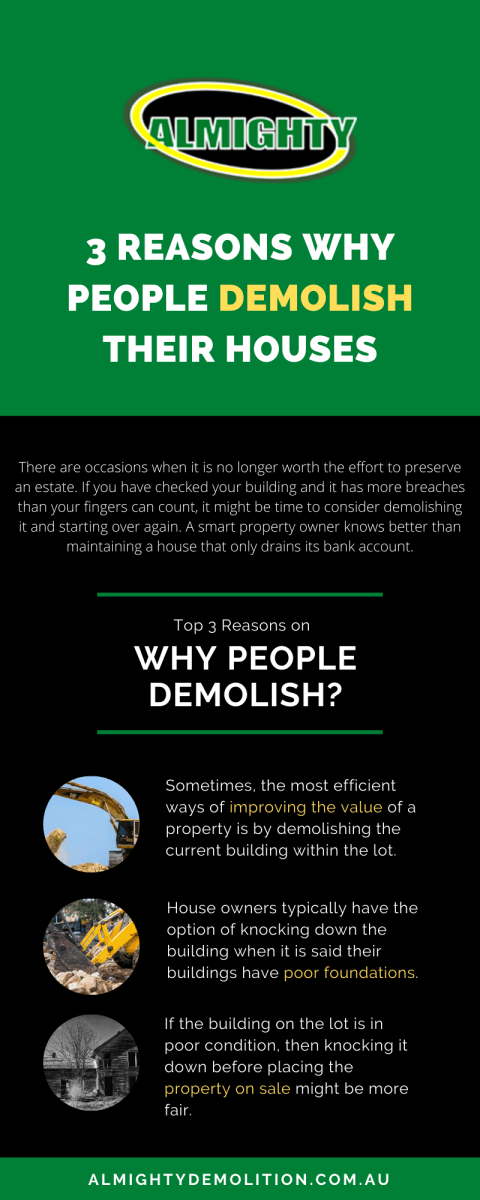 Thinking about demolishing your house in Newcastle, New South Wales?
Let the professionals help you. Call Almighty Demolition (the #1 Demolition Service in Newcastle) today.