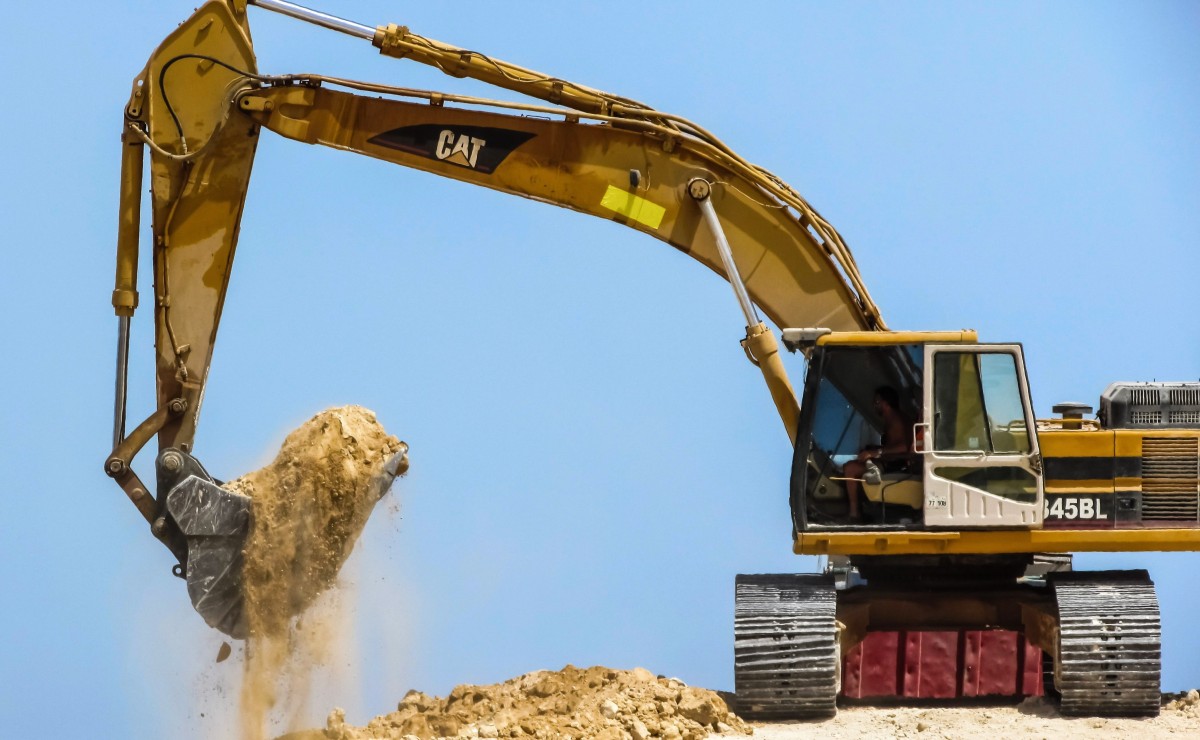 Newcastle Trusted Demolition Experts
Servicing Newcastle, Hunter Valley, Port Stephens, Central Coast and providing emergency local 24/7 demolition contractors near you.
Excavation
Almighty Demolition delivers the highest quality of industrial, residential, and commercial demolition services across Newcastle, Central Coast, Hunter Valley, Port Stephens, and surrounding areas. Our hard work has earned us a reputation for delivering high-quality, professional, and reliable service on every project we work on.
We understand that some clients have complicated and large-scale projects, and are in need of a professional demolition company that can fulfill their unique and technically challenging requirements. Our demolition contractors' expert knowledge of heavy industrial demolition underpins our operations allowing us to deliver safe, effective results on time and on budget.
We pride ourselves on providing a friendly service to customers of all kinds, whether they're private homeowners or businesses. We can provide on-site inspections, and are even available after hours if necessary. With a wealth of experience, as well as the very best, state-of-the-art equipment.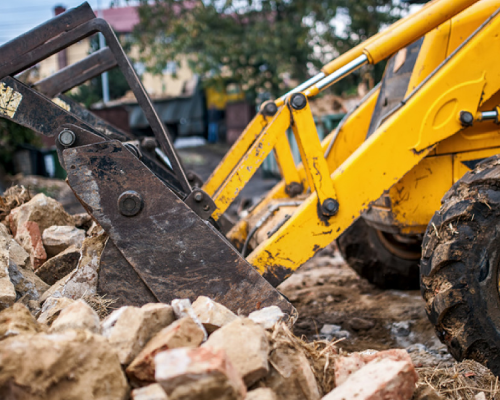 Searching Building Demolition in Newcastle NSW 2300?
Search Almighty Demolition
Your Local Building Demolition Contractor Experts in Newcastle. So When you search for a Local Demolition Contractor Nearby or 'Near Me' think of Almighty Demolitions in Newcastle, NSW 2300, Australia.
No project is too challenging or complex for our highly experienced team when it comes to building demolitions.
Our attention to detail ensures we keep you, your team and our team safe from start to finish.
We embrace and adopt new technologies which allow us to work successfully in highly sensitive live building environments.
The quality of our fleet of specialised heavy-duty excavation and demolition equipment
We are committed to the preservation of the environment. We ensure all hazardous material removal, demolition and earthworks are carried out to minimise the impact on the environment
Our mission is to deliver on time and to budget without compromising safety or the environment
Residential Demolition Newcastle
Are you in need of comprehensive demolition services for your property? Are you searching for a team of experts who know to safely and effectively tear down residential structures of all shapes and sizes? With over 20 years of personalised experienced the team at Almighty Demolition is committed to overseeing and conducting your residential demolition. Newcastle clients can trust our family-owned and operated team to ensure the satisfactory and complete removal of your house. Looking for "residential demolition near you"? Almighty Demolition is the right choice for you.
Delivering outstanding demolition solutions to homeowners across the entire Newcastle area the team at Almighty Demolition excel at assisting our customers in completing their domestic demolition Newcastle requirements. Newcastle residents don't have to be burdened with unsafe or unsightly additions on their property or their home anymore with our accurate and attentive demolition services.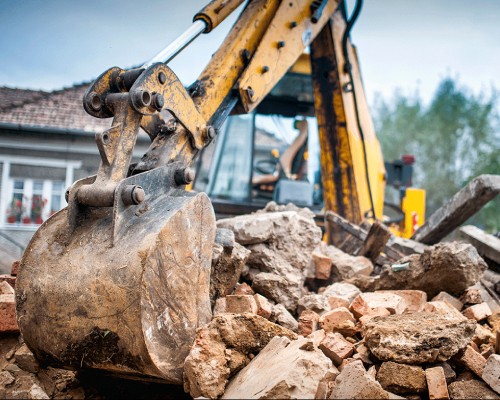 House Demolition Newcastle
If you require house demolition services Newcastle based Almighty Demolition can guide you through the process and cost of full house demolition. Or maybe you're considering partially demolish a section of your home to make way for a new extension. Have you read an article online on how to demolish a garage or carport and decided it's time to call in an expert demolition Newcastle service. Your requirements may be to have a driveway pulled up with all the concrete waste removal included to make way for you fresh new covering, or you could just require extra care to be taken when remodelling a heritage-listed residence. Whatever demolition services you may require the residential demolition possibilities are endless when you are with the best hunter valley demolition contractors.
We are geared to not only meet your budget and timelines but also your quality expectations without fail. We have extensive knowledge and understanding of project builders. In our home demolitions, we follow the simple rules and guidelines that your builders set out. Call our friendly team today to organise a meeting and provide a demolition quote for your house demolition in Newcastle today.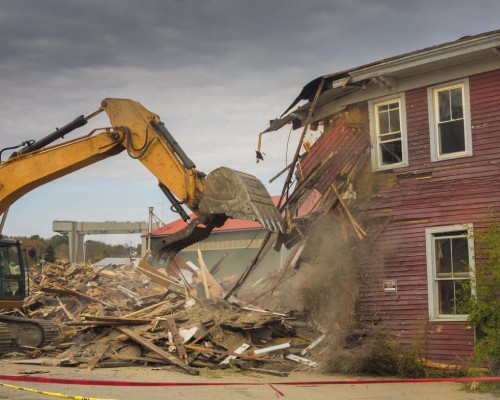 Industrial Demolition Newcastle
Do you have decaying or obsolete warehouses or other industrial buildings on your property? Are you wanting to rejuvenate your industrial site for modern facilities but need to remove other structures first? With over 28 years of unmatched experience removing industrial buildings of all shapes and sizes, you can trust the team at Almighty Demolition for your next commercial or industrial demolition. Servicing Newcastle residents no matter your location in the metro area our specialised approach will ensure that your individual requirements are met.
Almighty Demolition is the experts in commercial demolition. Almighty Demolition carries out work on many medium sizes as well as major demo projects around Newcastle and is industry rebound for operating in a timely and professional manner not just on and during the job, but also after, where recyclable materials are moved to recycling yards and safety cleanup considerations are always a priority.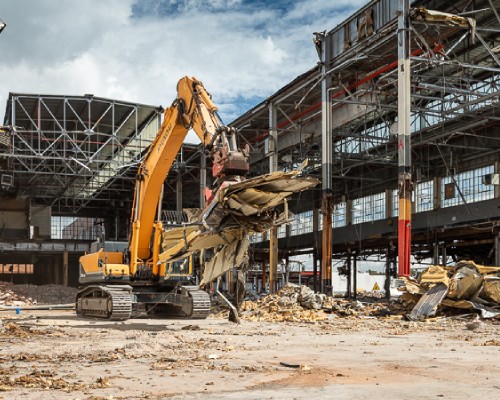 Situations arise where you must consider removing a tree. We will assess the tree and its location, and advise you of your options. Many times trees are just planted in the wrong place and have outgrown the space. We believe in preserving rather than destroying, where possible, and can also treat the stump and roots.
Tree removal services eliminate dead, failing and dangerous trees and also reduce competition for sunlight and space so that the remaining trees and shrubs are better able to grow. No matter what the situation, Almighty Demolition will assess the tree and its location, and advise you of your options. And we believe in preserving rather than destroying, where possible, so will make the best recommendation based on your requirements. Almighty Demolition we have the equipment, training and experience necessary to undertake any residential or commercial tree service, giving you peace of mind that the job will be done professionally and properly.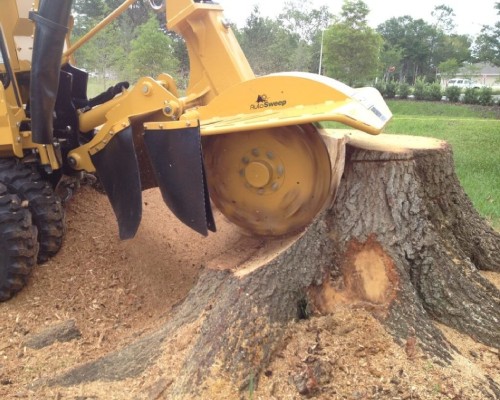 Commercial Demolition Newcastle
Commercial demolition is totally different from residential or domestic demolition in Newcastle in that it requires superior & detailed planning, government permits and is generally a larger size project. We have the capabilities to ensure a smooth trouble demo and we occupy all certifications and required permits either already on hand or applied for individually as required by the local council in Newcastle.
At Almighty Demolition, our team adhere to both state and national requirements and guidelines to ensure that our worksites are the safest they can be for our team and our employees. With our specialised history in conducting thorough industrial demolitions, Newcastle business owners can rely on our safe and comprehensive method for dismantling and demolition, as well as our high-quality demolition advice and guidance, to ensure that all of your needs are met. To learn more about our approach and our high standards please feel free to contact us today.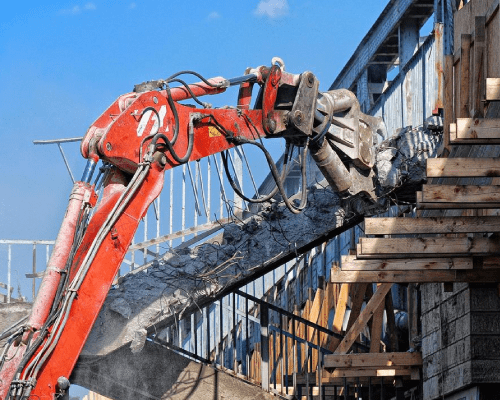 Frequently Asked Questions
Demolition is a complex set of tasks involving structural dismantlement, site clearance, environmental remediation, salvage, recycling and recovery. As such, many regulations are outlined by government bodies and require specific licensing to deal with different stages of the demolition process. Almighty Demolition is licensed to perform all contractual work over the course of a complete demolition and is comprehensively insured!
Demolition is a process that can be used on any number of different projects from industrial applications to commercial structures. Demolition conducted at sites like manufacturing facilities and chemical plants fall under industrial demolition and often require sophisticated engineering and equipment. Likewise, commercial demolition occurs at a commercial property like a hotel, office building, or retail store and may or may not involve work with hazardous materials.
Yes—90% of demolition materials can be recycled and repurposed including cement, insulation, majority of metal materials (such as copper and steel), tiles, plasterboards and more. Talk to our demo team to discuss further details! Almighty Demolition is always resourceful and conscious of the environment.
Yes! However, asbestos removal procedures will have to be taken first to prevent disturbing the fibres. Almighty Demolition is highly experienced in both of these areas and can provide you with the full service!
Exceptional team, professional and excellent communication from start to finish. Almighty Demolition is highly recommended.
You guys have done an amazing job and I will recommend you to all of my clients and anyone else. Here is a 5 stars rating! 😊
Very professional, flexible ,responsive and prompt. They did a great job on demolishing our old house while respecting the neighbours.
We are very happy with the result. I just contacted through online and answered all my questions and concerns. Thank you Almighty Demolition team. We would definitely recommend to anyone needs demolition.
We got work done last week in Newcastle Was very happy with it. Thank you for doing a great job. Highly recommend these guys!!!